A Letter from the South Dakota Auctioneers Association President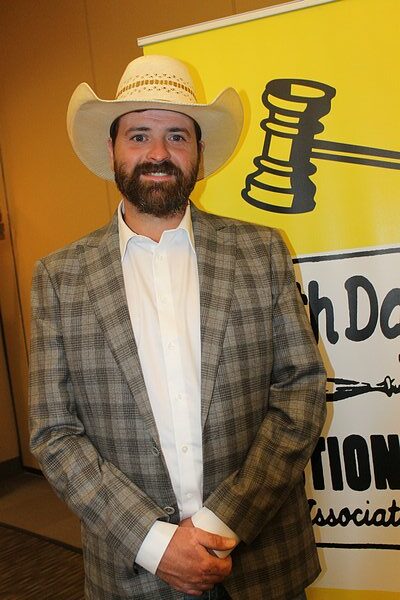 Greetings SDAA Members,
My name is Ted Souvignier and I am excited and honored to serve my term as the 2023-2024 SDAA President. I am looking forward to an eventful year and hope everyone has a successful auction season. Congratulations to Terry and Kate for hosting a successful convention this past June in Brandon and thank you for all the work you put in over this last year. Congratulations also to our newest Hall of Fame member, Randy Owen, on his well-deserved induction. A special thank you to the convention speakers, Mike Fisher and Brian Gatzke and his crew for the twelve hours of education we received.
Next year's convention will be held June 6-8 at the Hilton Garden Inn Sioux Falls South, located at 5300 S. Grand Circle on the south side of Sioux Falls near the junction of Louise Avenue and I-229. Please do not confuse this with the Hilton in downtown Sioux Falls. You may reserve your rooms now through May 20, 2024 by calling the hotel at 605-444-4500. The room block is reserved for Wednesday through Saturday, so I guarantee the hospitality room WILL be open on Wednesday night!
My wife, Emily, is also looking forward to hosting the ladies' events at next year's convention and already has some exciting outings and activities on the agenda.
As many of you know, it was a busy winter working in Pierre as we were fighting to get our Restricted Broker's License re-instated. The rules have now been changed back to the way they were pre-2019. You may review the new or re-instated rules on the South Dakota Real Estate Commission website. Thank you to our lobbyists Larry Nelson and Sam Nelson for all their time in assisting us and to all the SDAA members who came to Pierre to show their support and for all the hard work put into this matter.
I am looking forward to the upcoming State Bid Calling Contest in Huron on Sunday, September 3rd at _2:00 PM__ which will be hosted by last year's champion, Clayton Keck. There we will be raising funds for both our association and for the South Dakota Youth Foundation. I strongly recommend that if you haven't participated in the past, or if you know of a young auctioneer just getting started, please come and join in on the fun.
On that same note, it is never too early to start thinking about the Black Hills Stock Show Bid Calling Contest, which will be held near the end of January 2024 in Rapid City. A more specific date and time will be included in the next newsletter.
I hope everyone has been enjoying their summer and best wishes for a prosperous auction season.
Sincerely,
Ted Souvignier
2023-2024 SDAA President
---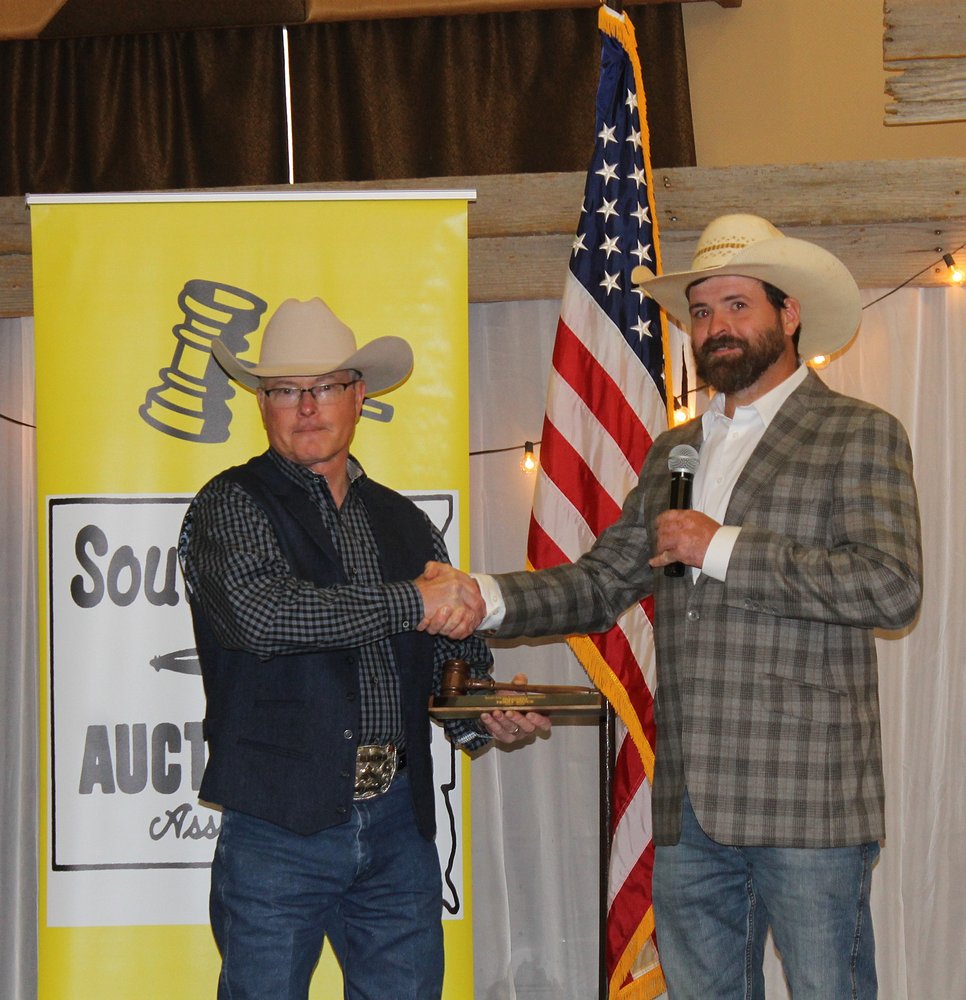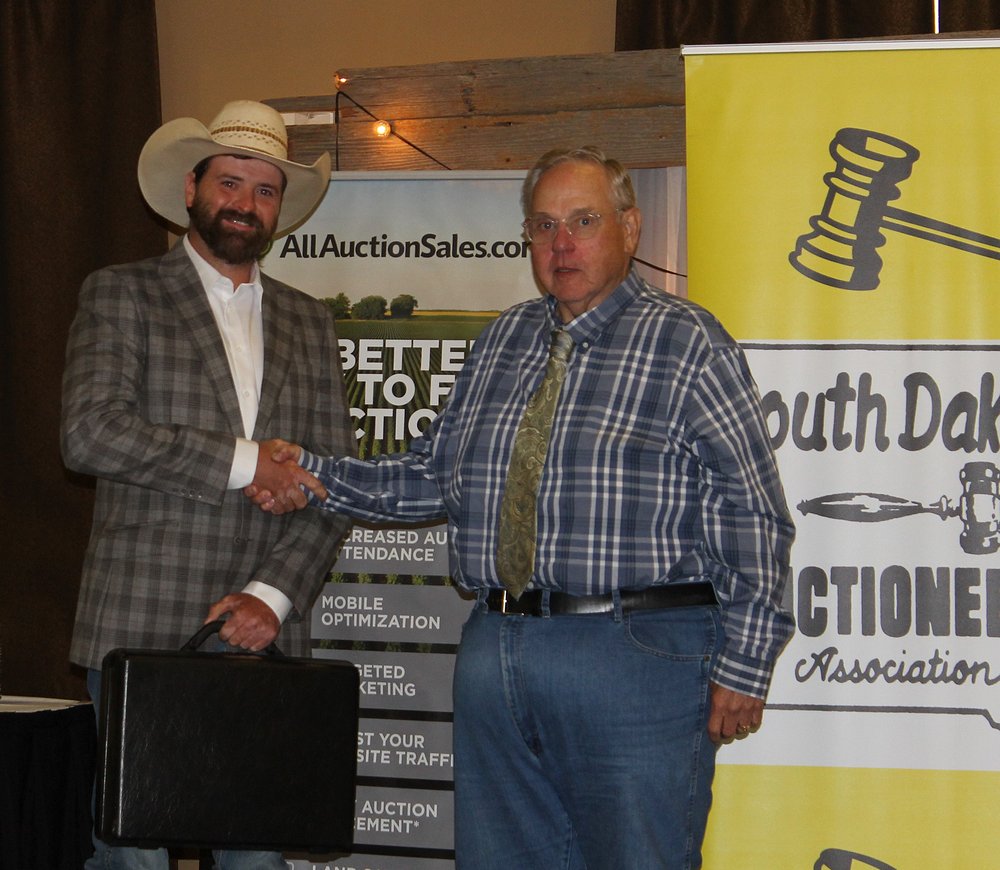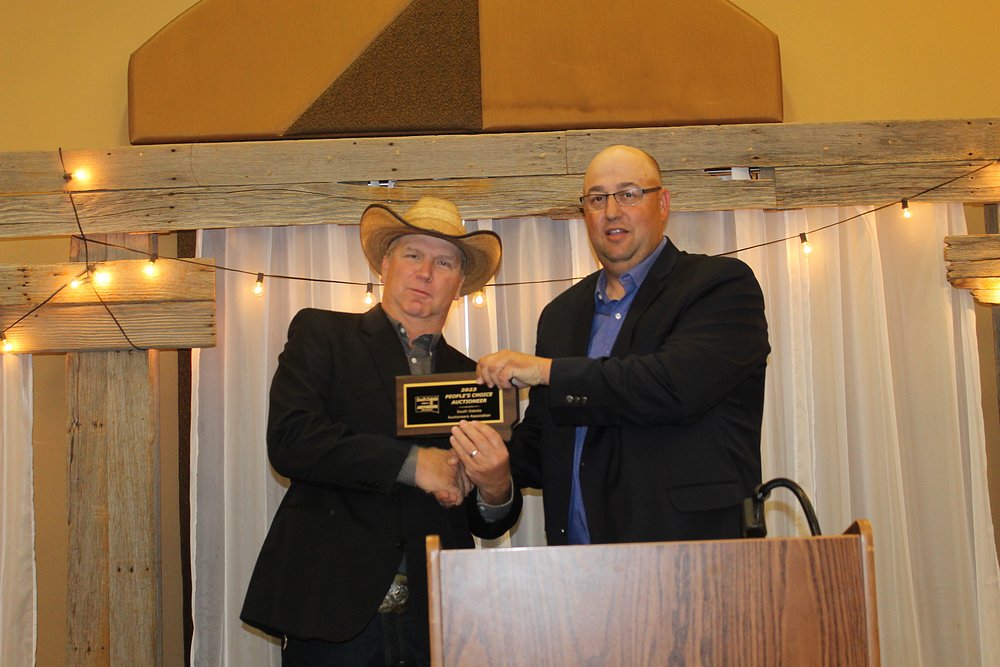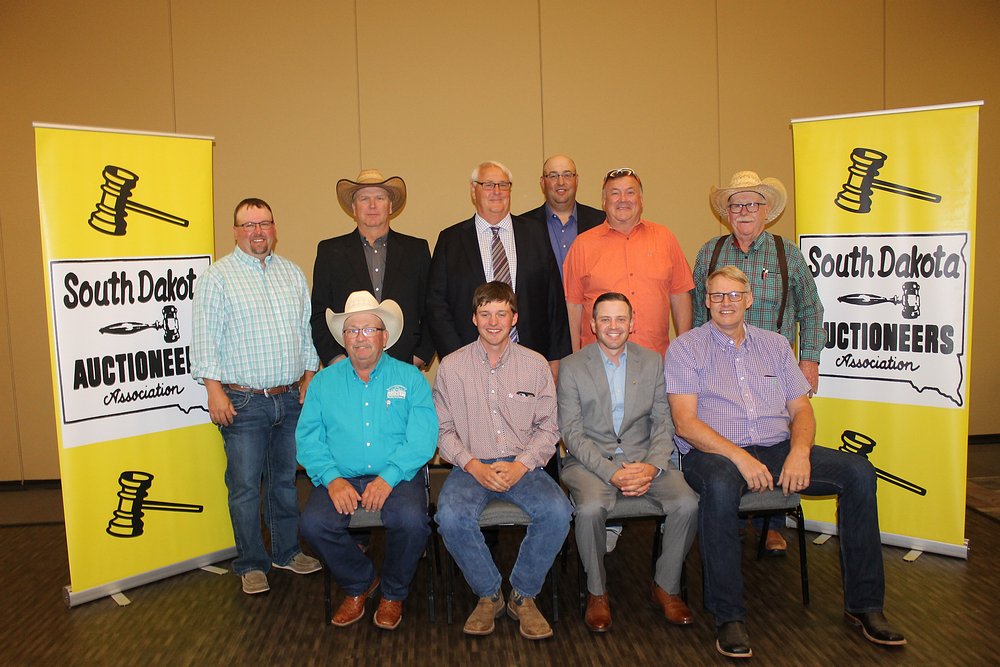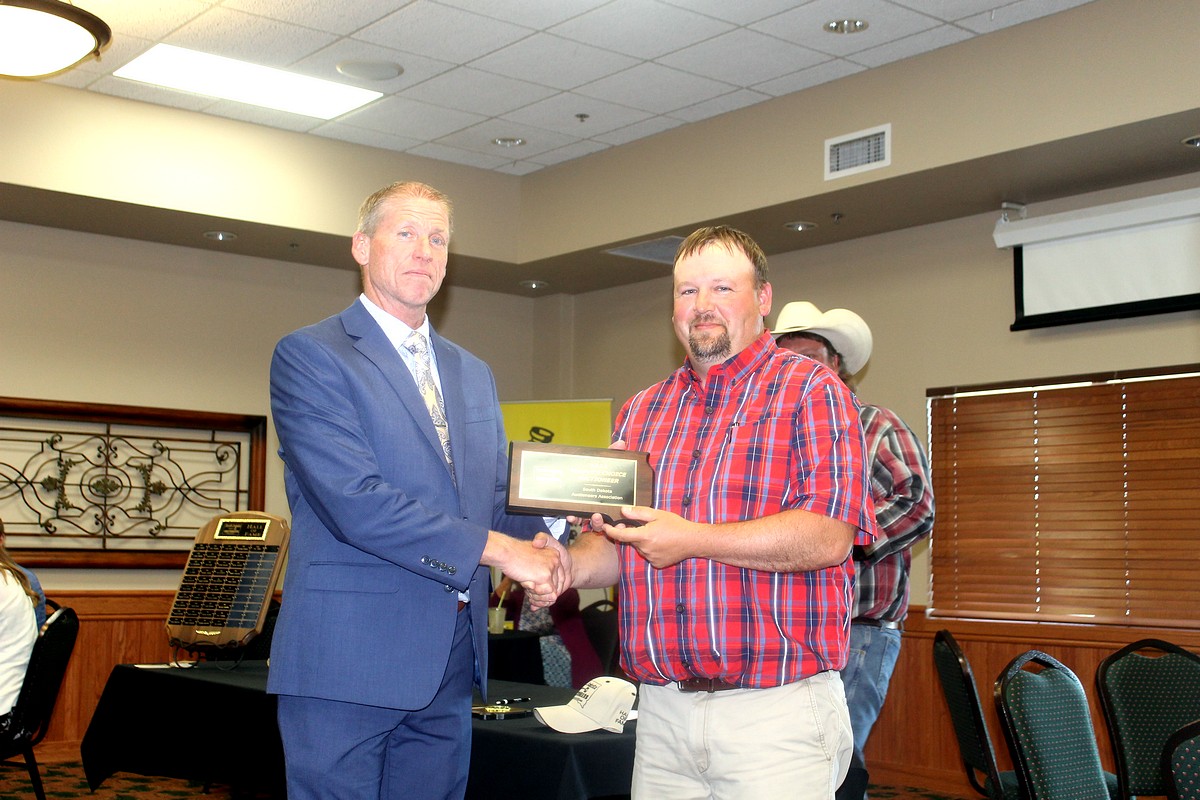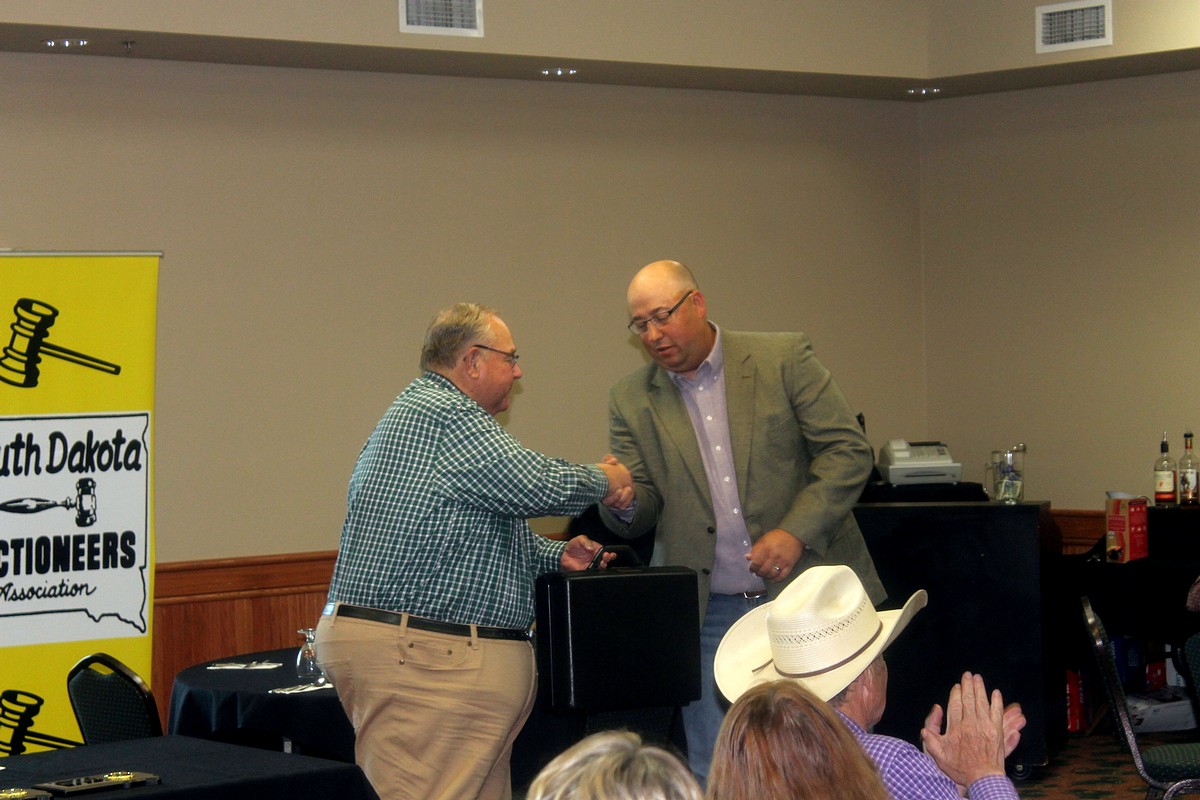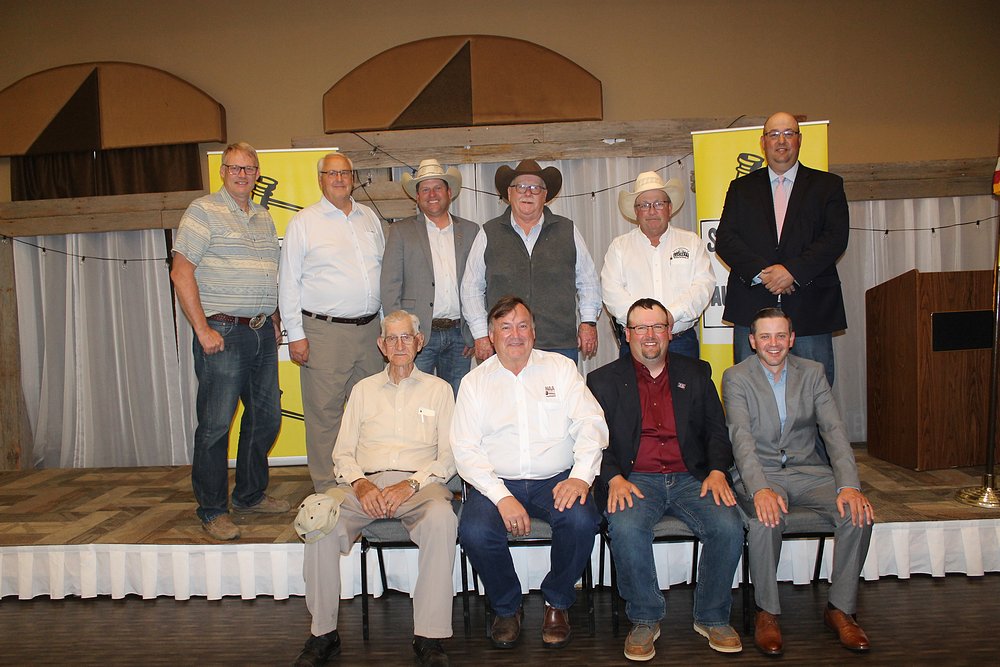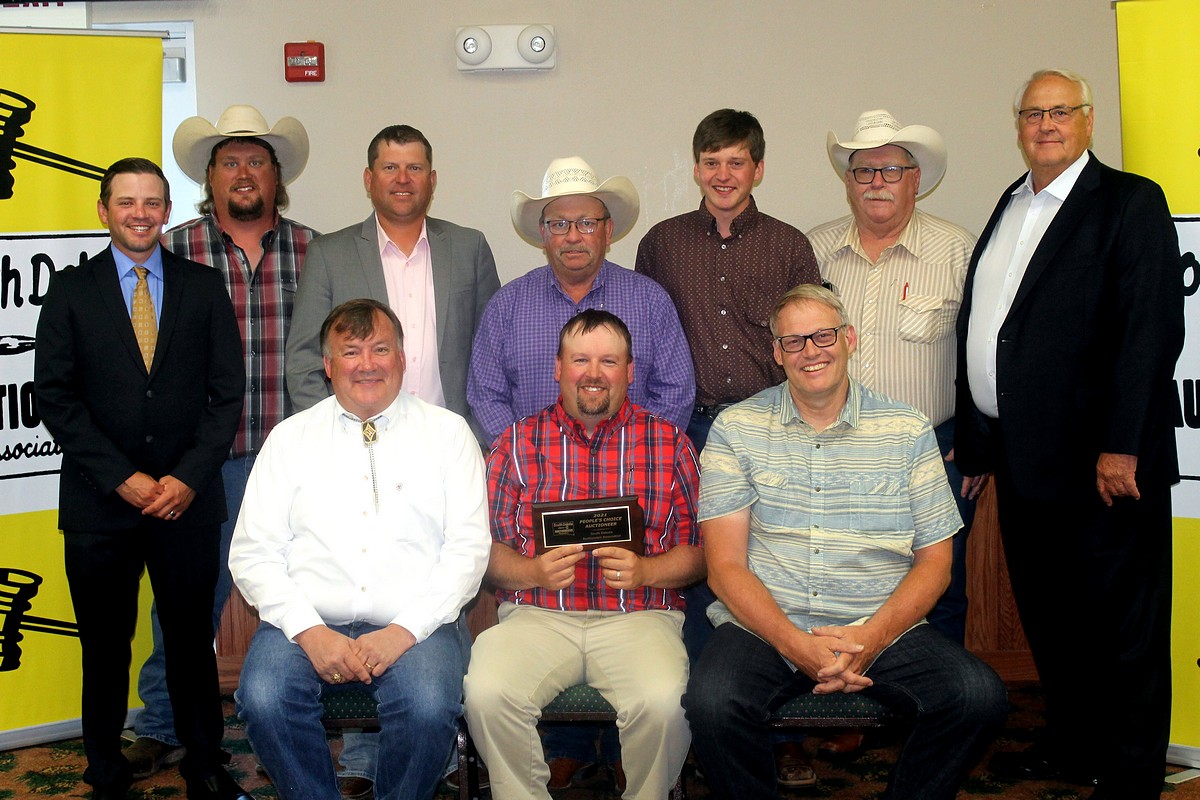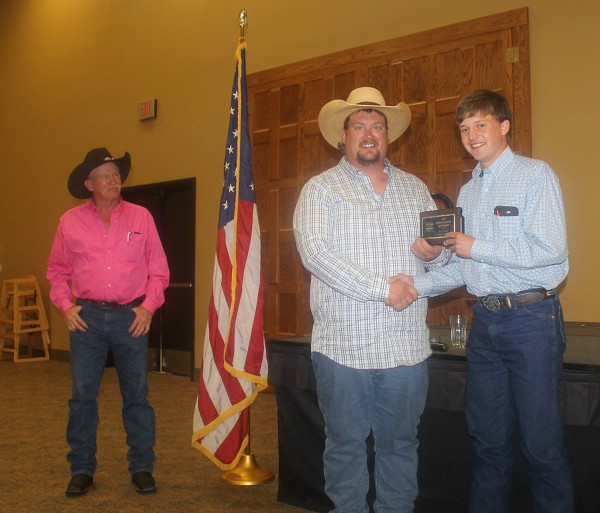 2019-2020 South Dakota Auctioneers Association President
Ted Petrak, Chamberlain, SD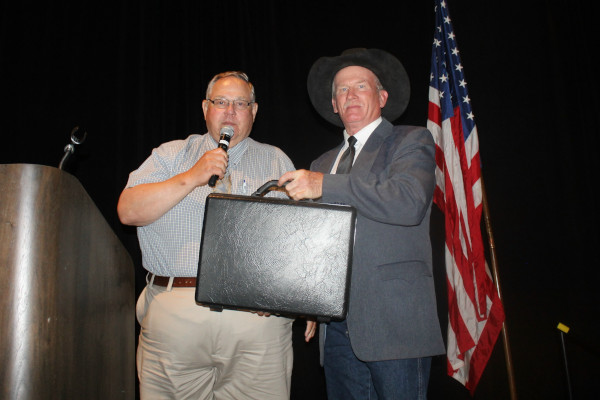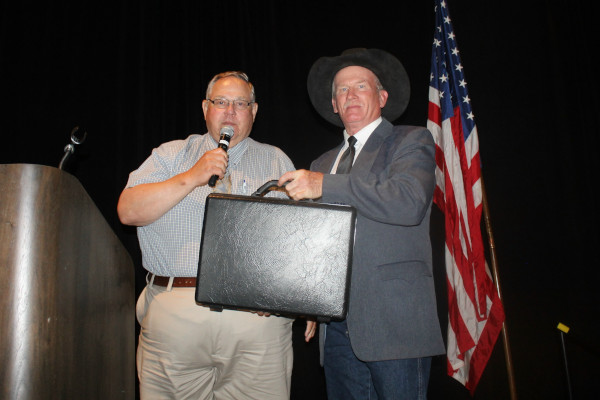 Wayne Bessman presenting 2019-2020 SDAA President Ted Petrak
the traveling briefcase in memory or Warren Bessman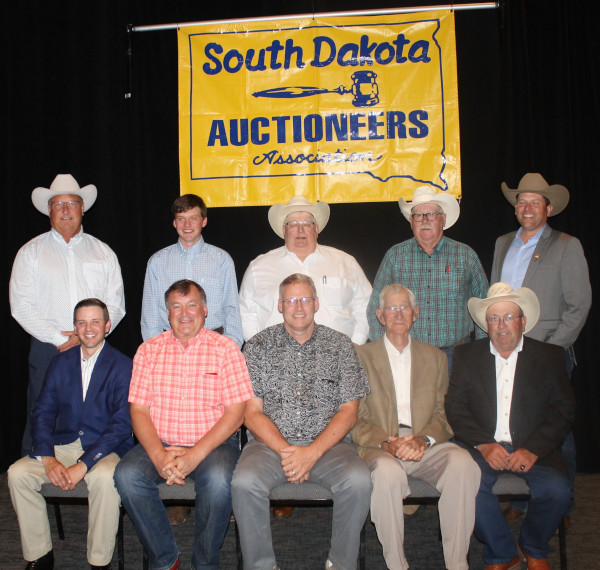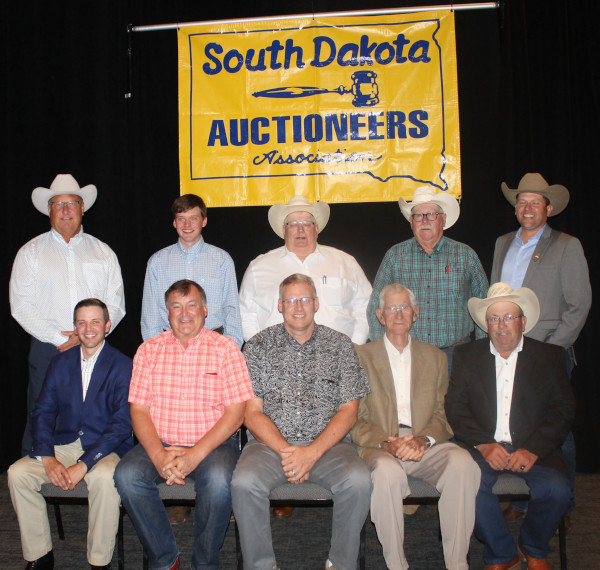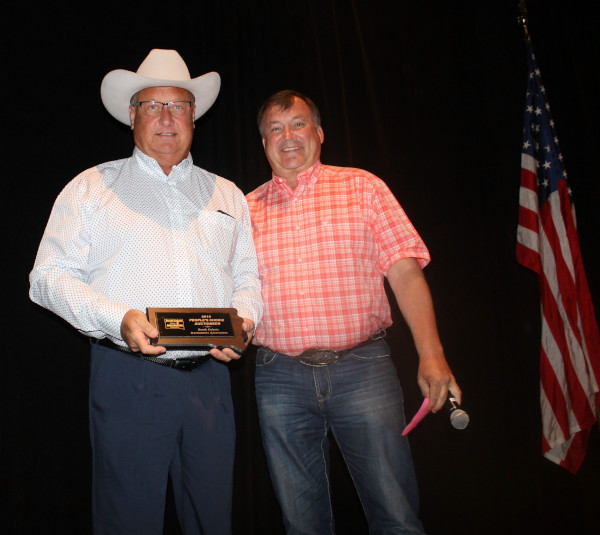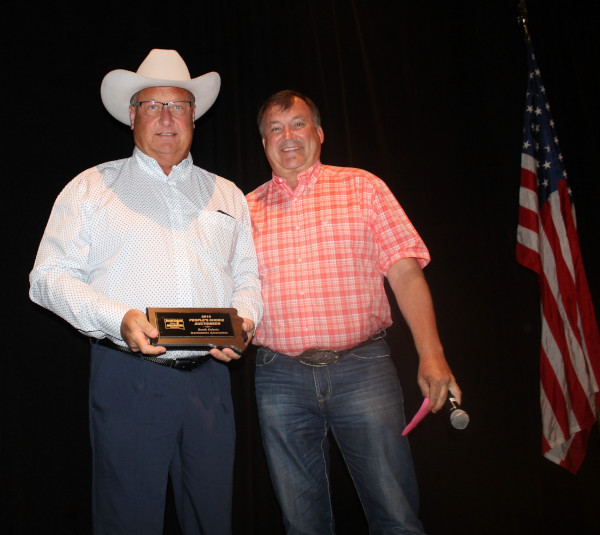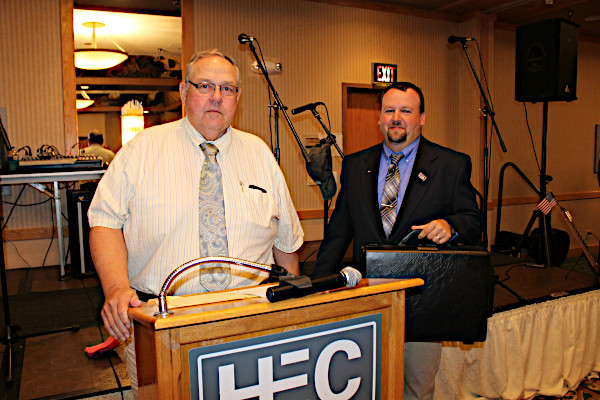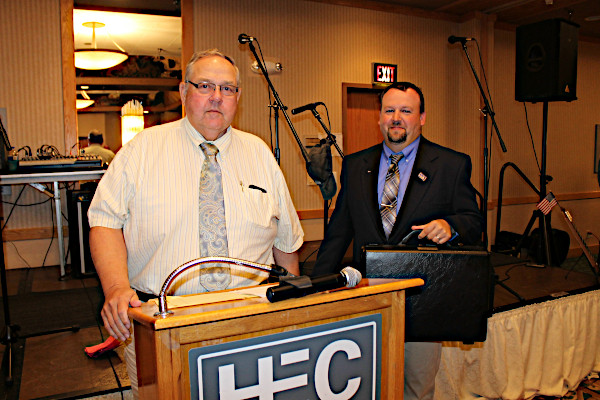 Wayne Bessman presenting 2018-2019 SDAA President Ken Girard
the traveling briefcase in memory or Warren Bessman