A Letter from the South Dakota Auctioneers Association President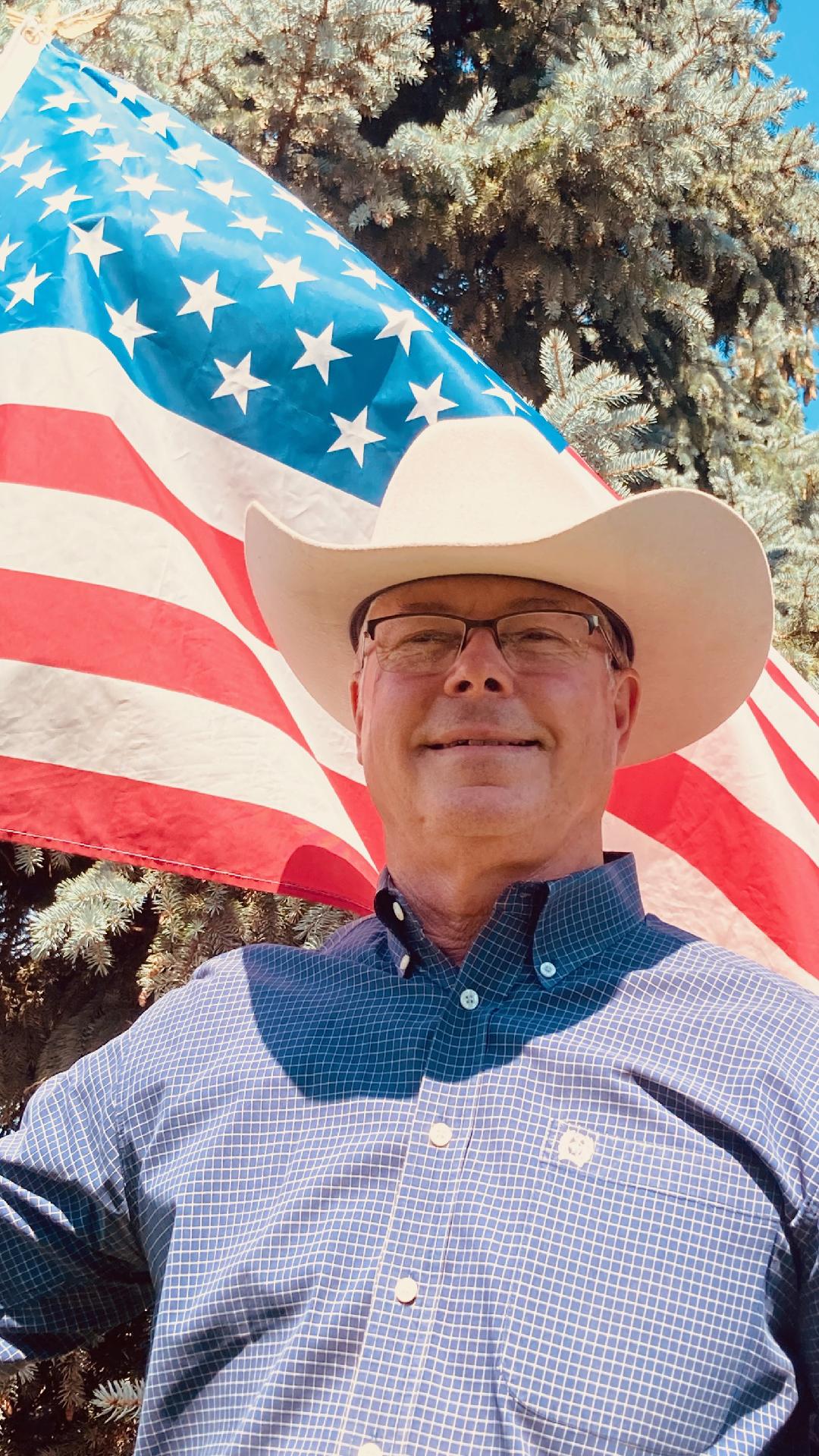 Hello, SDAA members,
I am Terry Brick and  own T. Brick Auctions out of Brandon, SD. I have been an auctioneer since 1994, graduate of Continental Auction school in Mankato, MN
I have been married to Kate since 2001. We have a small herd of small cattle on our small ranch near Brandon.  I am a veteran with 35 years military service with the SD Air National Guard.
This year has presented itself with new challenges and changes as to how we are doing business. Internet auctions have become the new normal.  As we look forward the the coming years, it is imperative to keep an eye on state legislation and how it is affecting our business as auctioneers. Our licensing was changed in the last year. The South Dakota Real Estate Commission no longer offers an Auctioneer's license to new auctioneers. Auctioneers must take the Broker associate test now to be licensed to sell real estate. The other major change is that anyone can catch bids (be a ring person) at Real Estate auctions. These changes were made without input from our association or any of our members.  These changes will make it difficult to protect the public as is required when we as auctioneer's maintain a Limited Broker's License. These two items will have a detrimental effect on our real estate and land auctions. This situation has made it abundantly clear to me that we need our association, we need our annual meeting and we need the opportunity at our annual meeting to gain education and stay on top of legislative and legal actions that will affect our auction industry.
The 2023 Convention will be in Brandon, SD. Please reach out to all auctioneers and invite them to our annual meeting. There is strength in numbers and we are all impacted by the actions of a few. Hope to see all of you in Huron, at the State Fair on September 4th for the Bid Calling Contest!
I am proud to be your 2022-23 president of the SDAA.
Respectfully
Terry Brick
2022-2023 SDAA President
---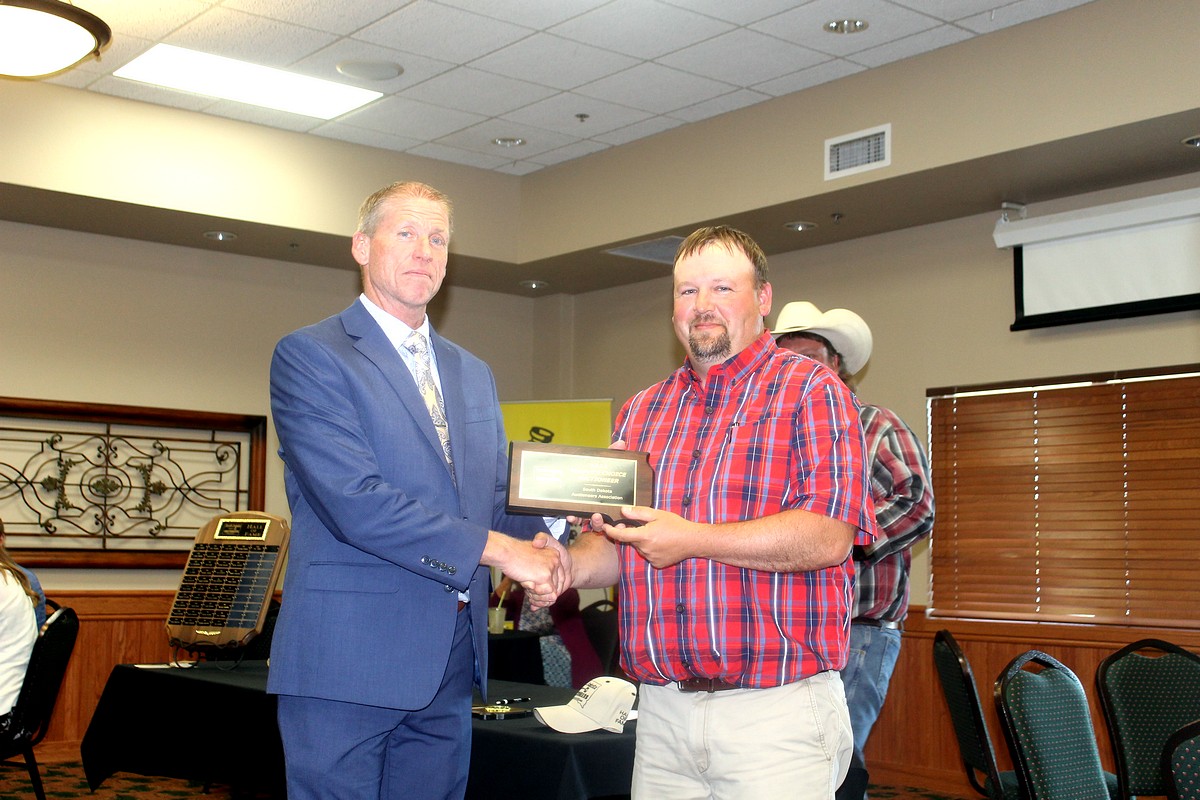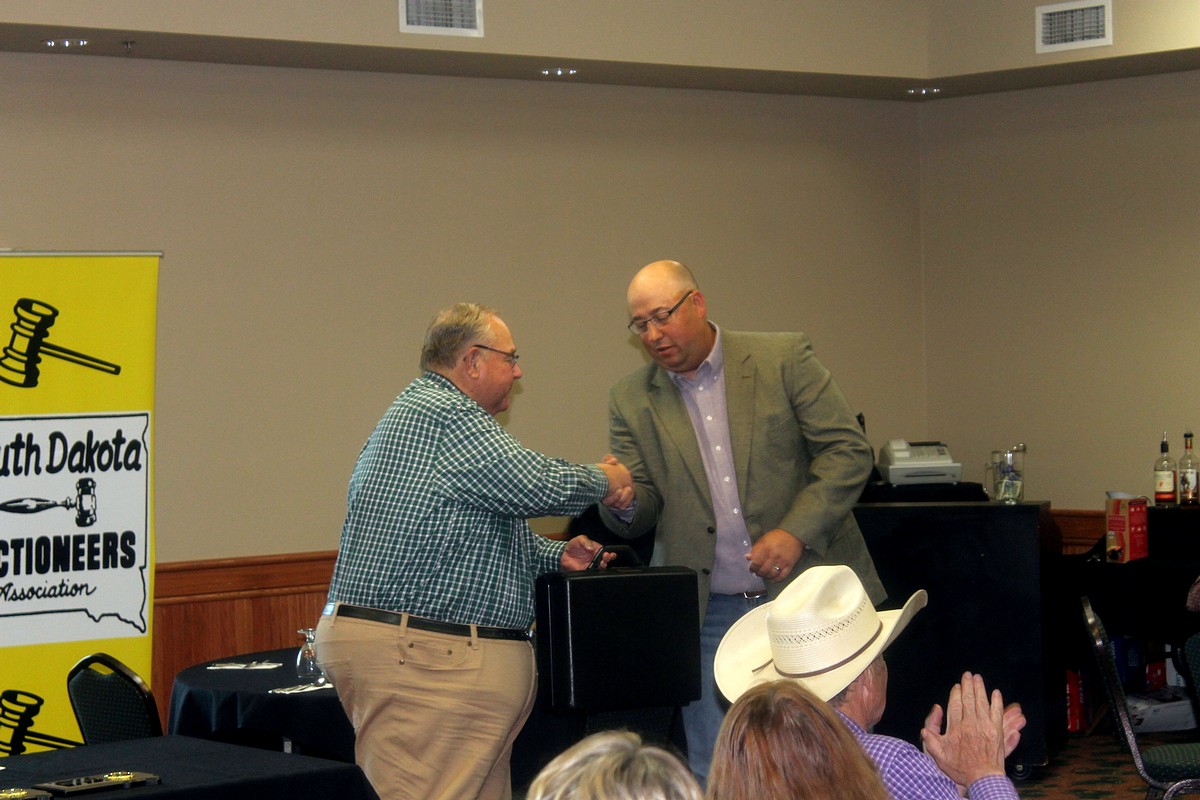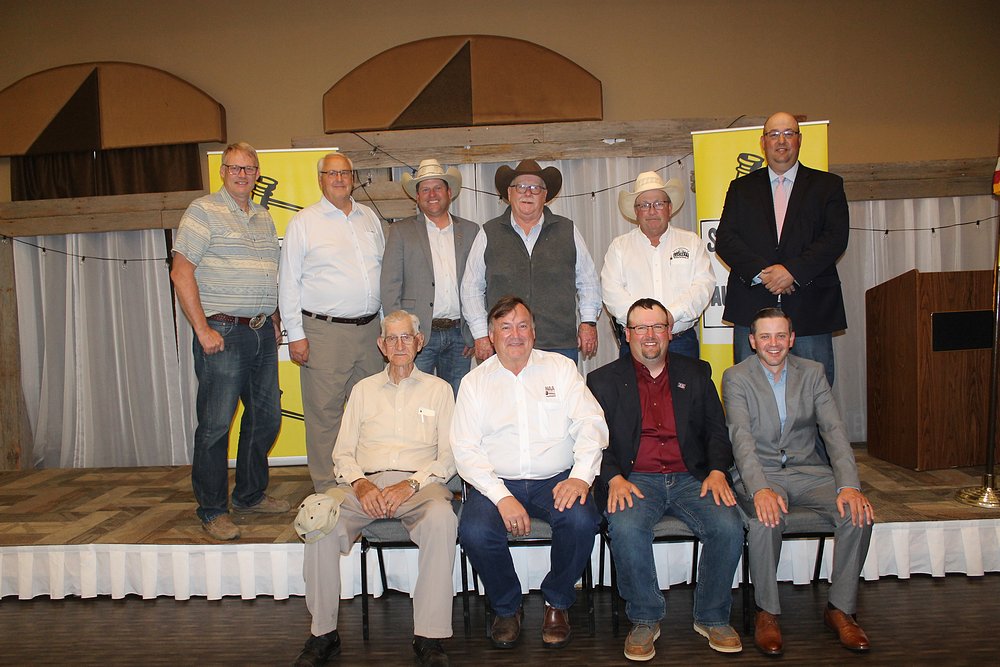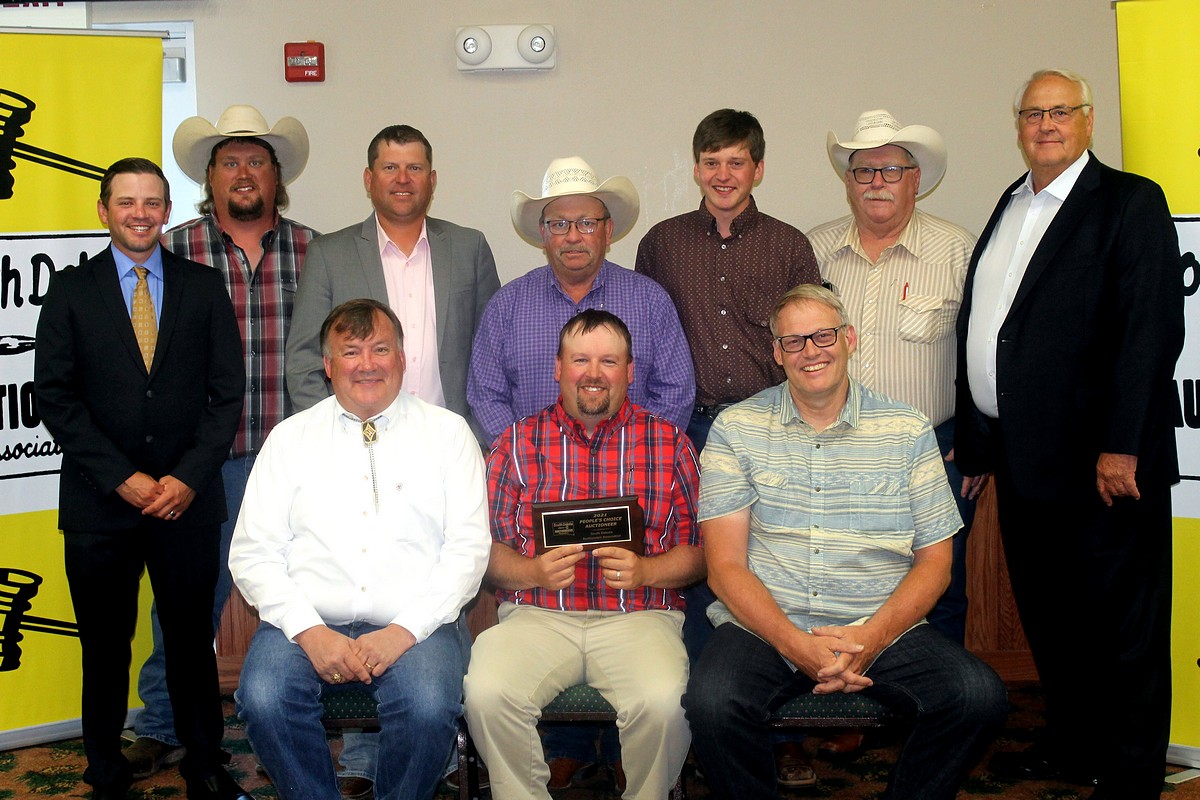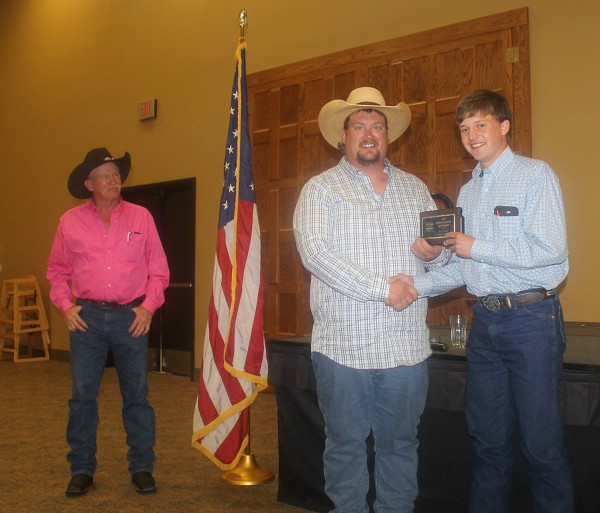 2019-2020 South Dakota Auctioneers Association President
Ted Petrak, Chamberlain, SD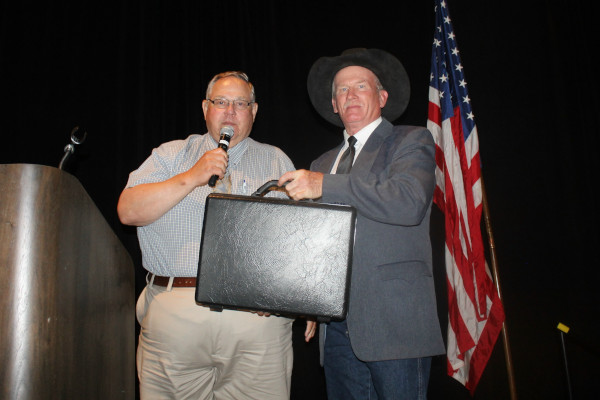 Wayne Bessman presenting 2019-2020 SDAA President Ted Petrak
the traveling briefcase in memory or Warren Bessman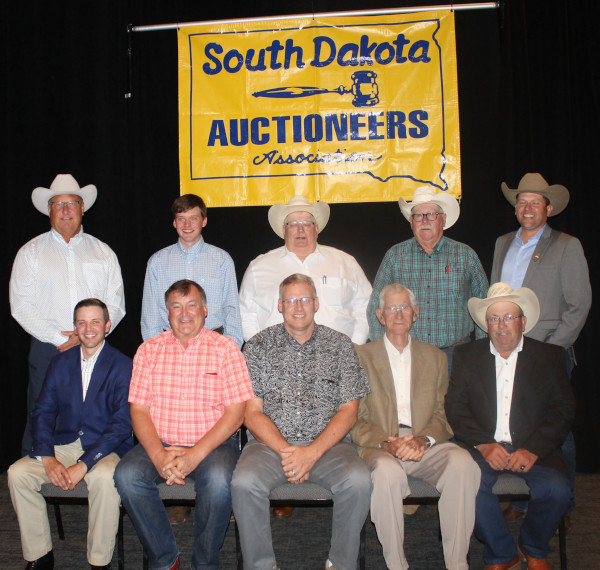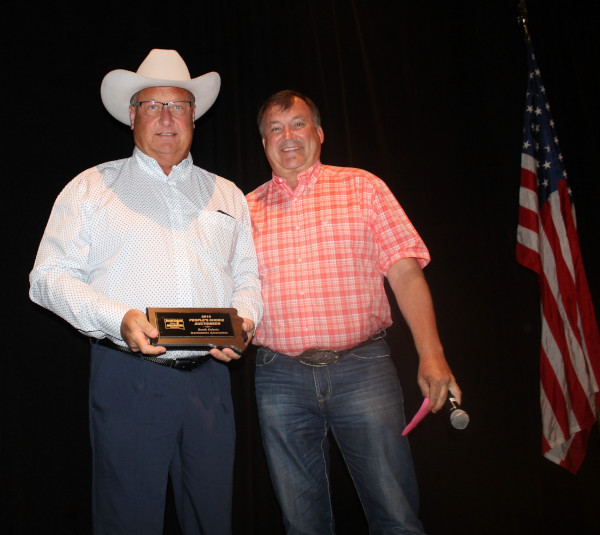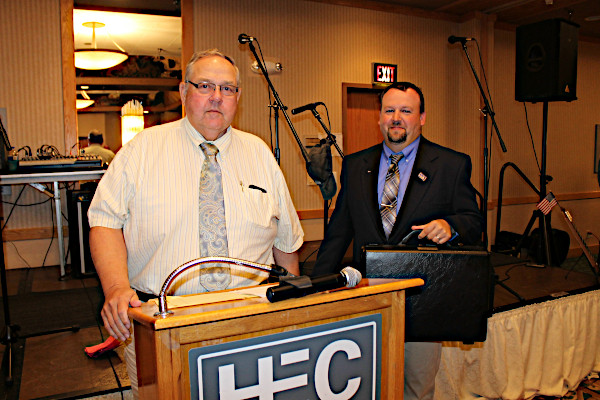 Wayne Bessman presenting 2018-2019 SDAA President Ken Girard
the traveling briefcase in memory or Warren Bessman