Hello Fellow Auctioneers!
I hope this letter finds you well in this unusual spring and summer weather pattern we seem to be in.
First, I would like to offer our heartfelt condolences and best wishes to the Girard family on the passing of Marvin and hope the healing process goes well.
Ken did a great job setting up our 2019 convention with everything from our educational speakers to our food and venue in Sioux Falls.  In his absence it was an easy job for me to step in and keep things going.  Ken, great job!!!
We already have a good size group of contestants signed up for the SD State Fair bid calling contest in Huron, 25 signed up and possibly more by fair time.  Last years winner, Dallas Hansen of Plainview, NE will emcee the contest and I'm sure he will do a great job.
It's not too early to start thinking about the Black Hills Stock Show bid calling contest, so contact Dawn to register and get the dates!!
Sometime in January or February we will be having a winter board meeting so if you have any concerns or want to add something to the agenda please let me or Dawn know.
Don't forget to join us June 11, 12 and 13, 2020 in Oacoma, SD for convention next year.
Until then AUCTION ON!!!
Ted Petrak
2019-2020 SDAA President
2019-2020 South Dakota Auctioneers Association President
Ted Petrak, Chamberlain, SD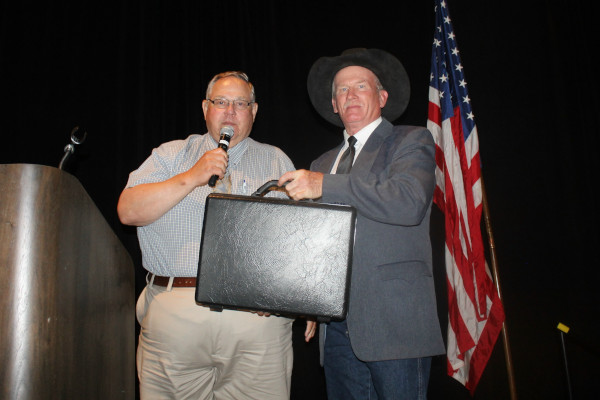 Wayne Bessman presenting 2019-2020 SDAA President Ted Petrak the traveling briefcase in memory or Warren Bessman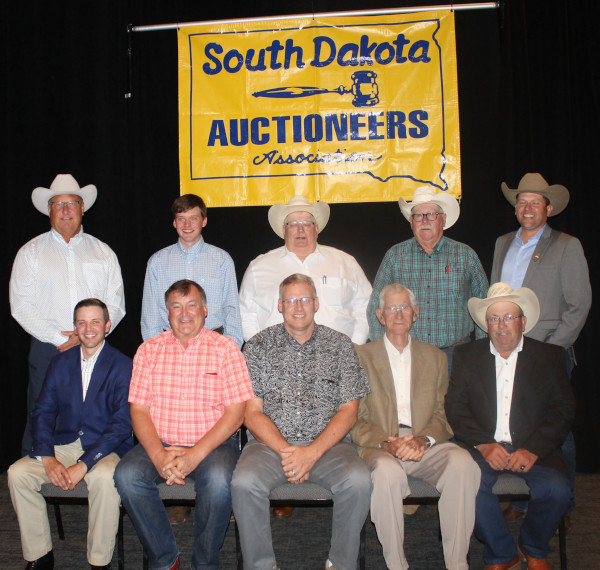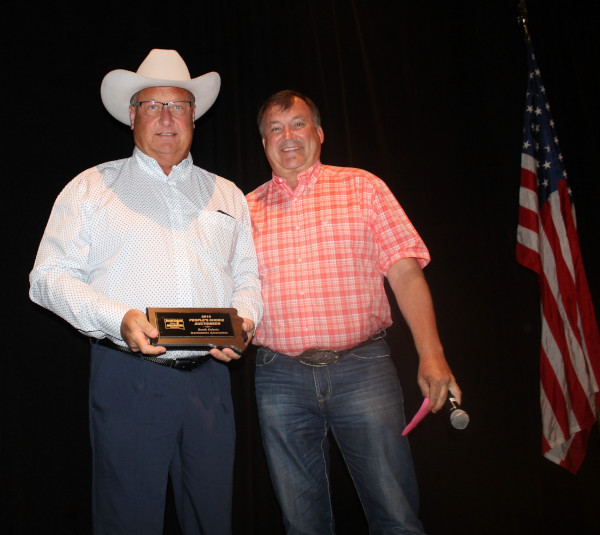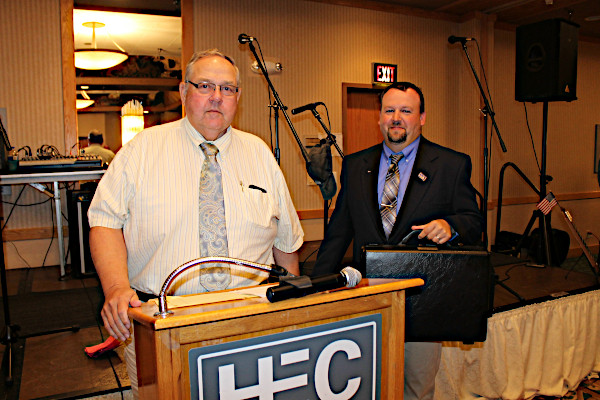 Wayne Bessman presenting 2018-2019 SDAA President Ken Girard the traveling briefcase in memory or Warren Bessman