A LETTER FROM THE SDAA PRESIDENT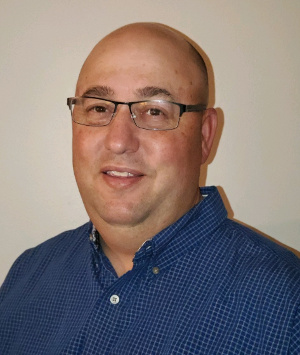 Greetings SDAA Members,
I hope this letter finds you all doing well and enjoying as many fun summer activities as possible before school and the fall auction season starts again.  Mother Nature is showing her power as a few of you have received some beneficial moisture but most of you are like us in the southeast corner and are extremely dry.  Hopefully she will  change her ways and give everyone some timely rains, but as the saying goes, we take what the good Lord gives us.
First of all, thank you for the honor of serving as president of this great association for the 2021-2022 term.  I am looking forward to all the upcoming activities this association is a part of.  Congratulations to Curt Littau on a successful year as our president and for the great convention he and Melody put on for us in Ft. Pierre.  I'd also like to send out a huge congratulations to Val Jark on the well deserved honor of being inducted into the SD Auctioneer's Hall of Fame for 2021.  If its been awhile since you have attended or have never attended the convention I personally invite you to seriously think about joining us in Brandon at the Holiday Inn Express on June 9, 10, 11, 2022.  My wife, Natalie, and I hope you bring your kids/grandkids as we are hoping to make this convention family friendly and the hotel has a very nice pool area.
Another date to mark on the calendar is Sunday, September 5, 2021 as we will be hosting our bid calling contest at the SD State Fair in Huron.  This is always a great contest and gives us a chance to promote our auction industry by allowing the crowd to hear the good ol' auction chant from not only the contestants but the past champions and Hall of Fame members that are in attendance.  This is not only a great fundraiser for our association but we also raise money for the SD Youth Foundation by selling items that were donated to them.
The Black Hills Stock Show will be here before we know it and its not to early to think about getting signed up for the 2022 auction contest.  Stay tuned for the exact date and time.
Wishing you all a great fall/winter auction season and to all you farmers a safe and bountiful harvest.
Sell It The Auction Way!
Sincerely,
Scott Moore
2021-2022 SDAA President
---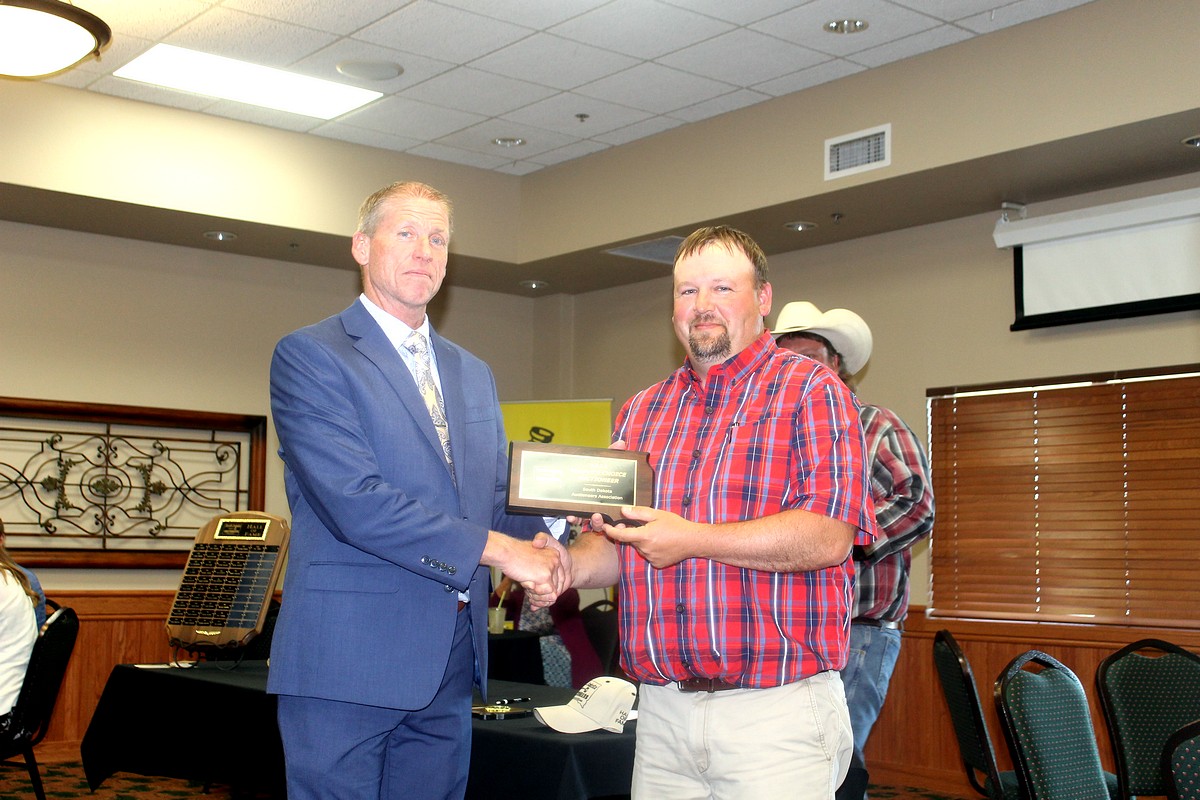 Presenting 2021 Peoples Choice award President Curt Littau to 2021 Peoples
Choice winner Ken Girard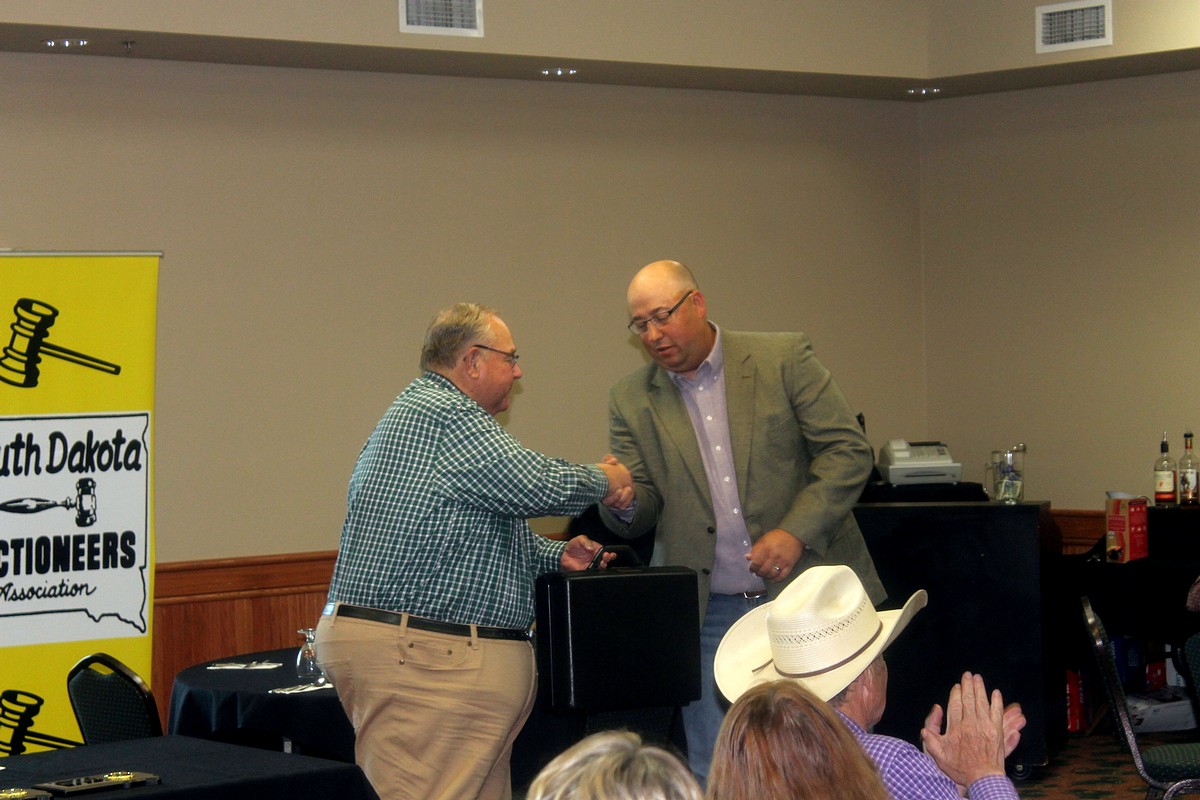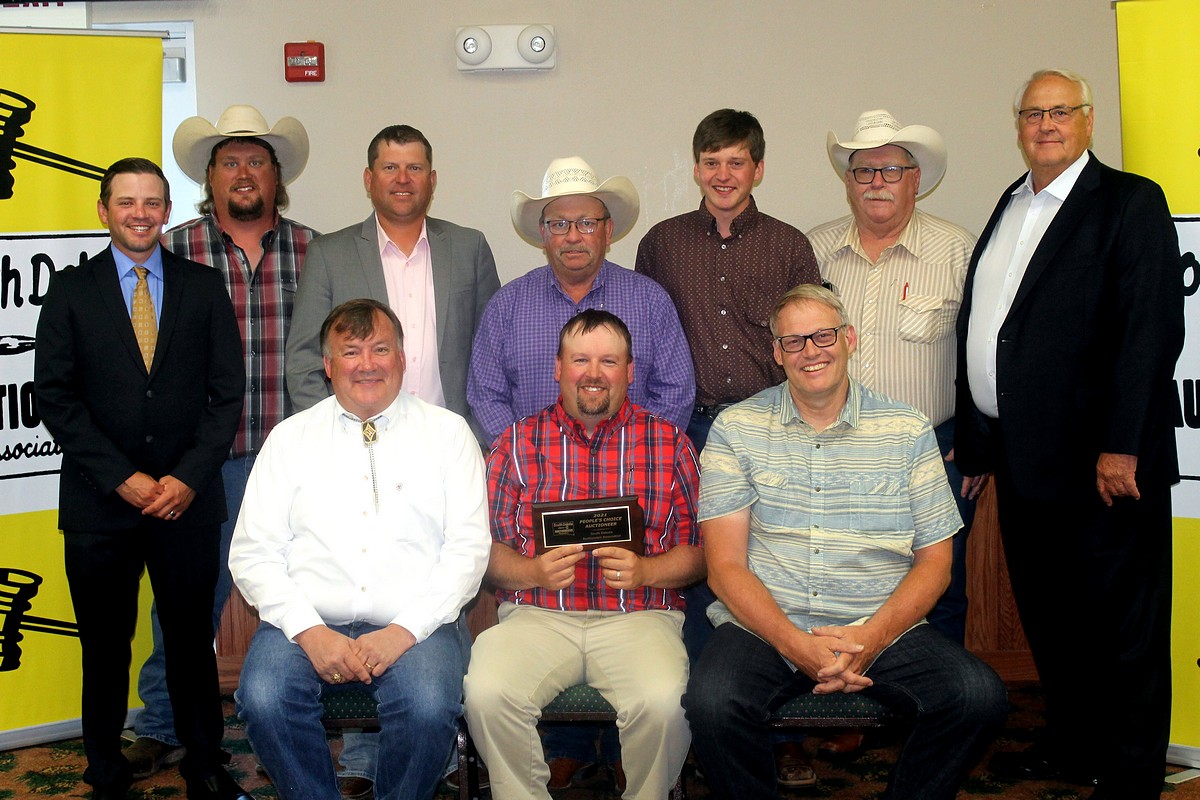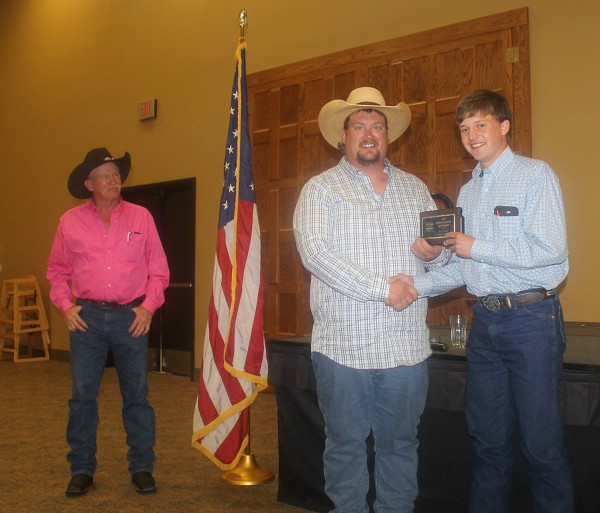 2019-2020 South Dakota Auctioneers Association President
Ted Petrak, Chamberlain, SD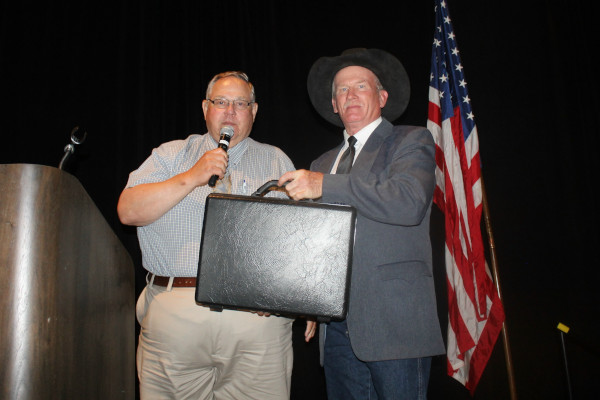 Wayne Bessman presenting 2019-2020 SDAA President Ted Petrak
the traveling briefcase in memory or Warren Bessman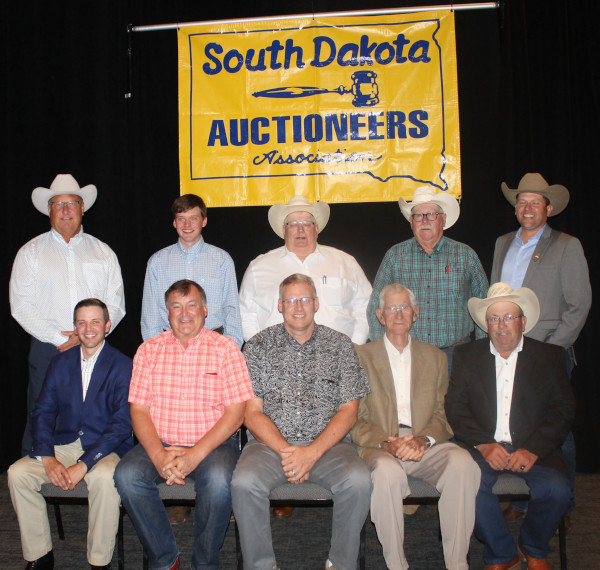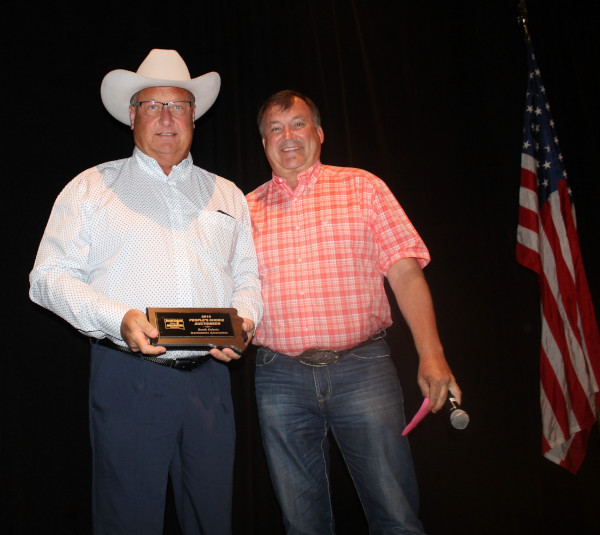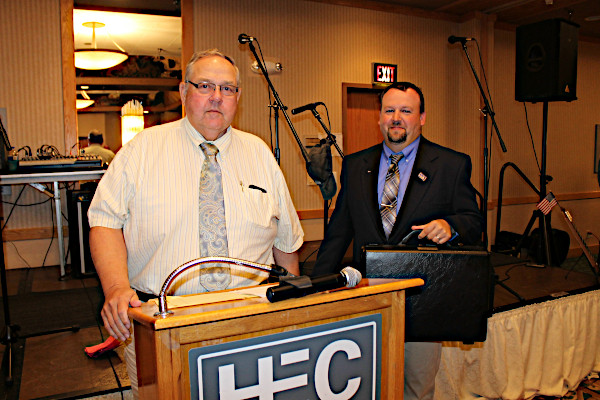 Wayne Bessman presenting 2018-2019 SDAA President Ken Girard
the traveling briefcase in memory or Warren Bessman