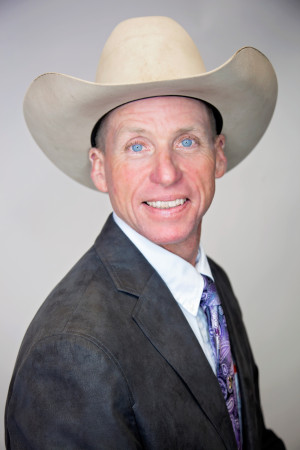 A LETTER FROM THE SDAA PRESIDENT
Hello & Happy New Year SDAA members!
What a year, 2020 in the review mirror! I pray everybody is healthy and has had the opportunity to practice social distancing in their own way. It seems like everything you deal with has been postponed, canceled, or changed in some way. Online auctions have become quite common, however I have seen our live auctions making their way back.
I would like to take this opportunity to congratulate a good friend and a great auctioneer, Terry Moe, on winning the 2020 South Dakota State Bid Calling Contest at the State Fair over the Labor Day Weekend! The next bid calling contest the SDAA will host is at the Black Hills Stock Show (BHSS) in Rapid City on January 31, 2021. Be sure to contact Dawn and enter. It is always a lot of fun and has some excellent competition.
Our 2021 annual convention is scheduled to take place in Ft. Pierre, South Dakota on June 10, 11, and 12, 2021 at the AmericInn. Note the enclosed information for reservations!
Once again, I would like to wish everyone a happy and blessed new year!
God Bless!
Curt Littau, SDAA President
---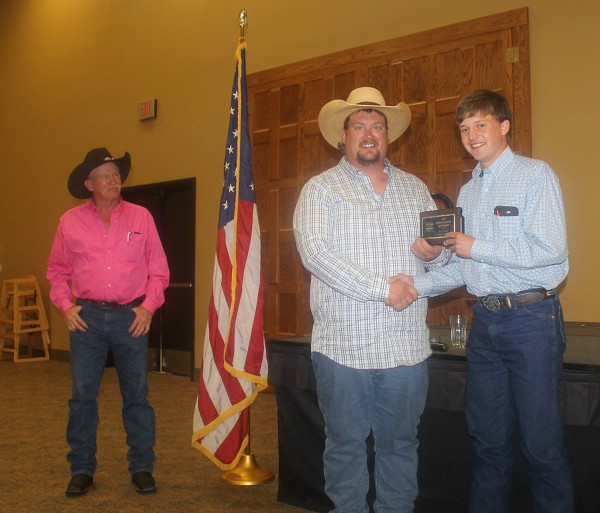 2019-2020 South Dakota Auctioneers Association President
Ted Petrak, Chamberlain, SD

Wayne Bessman presenting 2019-2020 SDAA President Ted Petrak
the traveling briefcase in memory or Warren Bessman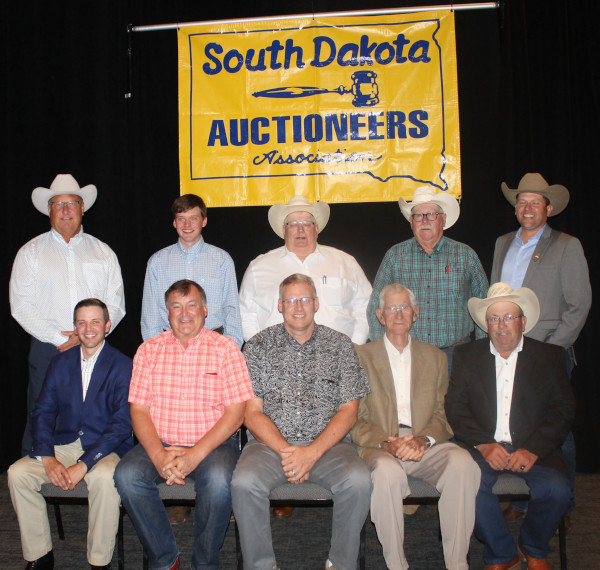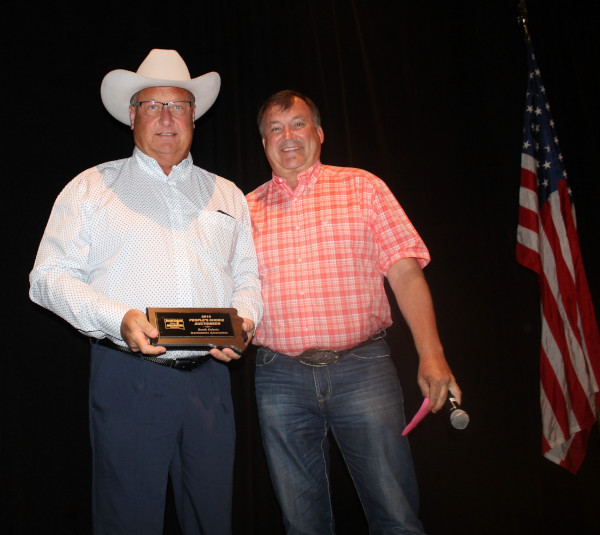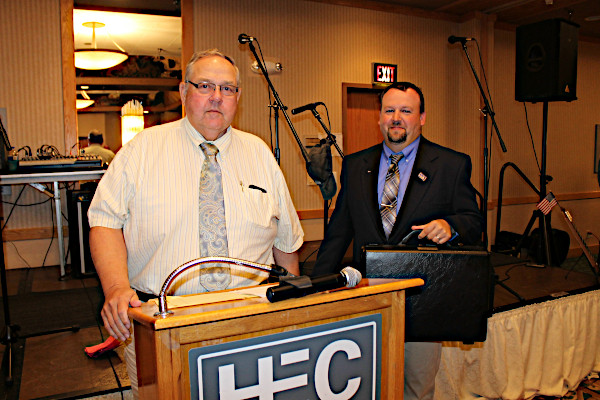 Wayne Bessman presenting 2018-2019 SDAA President Ken Girard
the traveling briefcase in memory or Warren Bessman