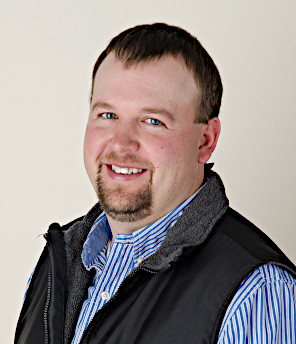 2018-2019 South Dakota Auctioneers Association President
A letter from the SDAA President
Hello Fellow Auctioneers!
First of all, thank-you for electing me to serve as your President for the 2018-2019 year; I'm really looking forward to serving our members!
Wow, Ben & Joy Meyer, what a super convention you and your family hosted in Huron! Speakers were exceptional, good food, and as usual, great fellowship!
I mentioned at the convention that I'm looking to make a few changes to next year's schedule, nothing drastic for those of you that fear change, just looking to add a few more things to attract new members and some participation from existing members that we don't see at our convention.
First off, we are planning on hosting the "Champion's Challenge" bid calling contest during the Thursday night Fun Auction. We are inviting back all the past state champions to compete for a custom made ring! I haven't worked out the exact details yet, but looking forward to hearing all the best bid callers in the state of South Dakota.
I'm also hoping to add 2, 1-hour classes hosted by a couple of our members. Our membership has some auctioneer's that sell some really unique auction auctions and we would love to hear about the process and challenge's involved. Not asking anyone to give away trade secrets, just opening other member's eyes to other possibilities in the auction industry. If there is any volunteers, please let me know!
The board has also passed a $100 per month advertising budget to promote the SD auction industry, it's members, and our events through paid Facebook posts. They will run for 2-weeks at a time, usually at the beginning of the month.
Can't wait to see you all at the State Bid calling contest too! New this year, we are offering the champion his/her their choice of the traditional buckle or a ring! Contest will be held Sunday, September 2nd during the State Fair in Huron, SD.
I will be attending the National Auctioneer's Conference & Show this month in Jacksonville, Florida. Looking forward to seeing some of our members and other auctioneer's from all across the country.
In closing, remember "If you have to eat a frog, eat it right away; if you have to eat two frogs; eat the big one first".
Sincerely,
Ken Girard CAI, AARE, SDAA President